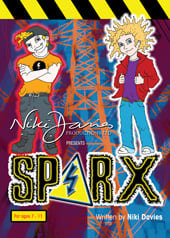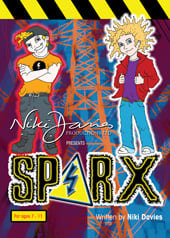 Sparx
£17.50
Meet Sparx. He's awesome, he's electrifying and he's coming to your school. His mission; to illuminate, to communicate, and to teach you about respect - for electricity!
Enter Sid Grid. He's cool, he's dynamic, and he's out to foil Sparx's plans. He doesn't care about respect; he just wants to to be a daredevil and lure you into trouble.
This musical brings you a thrilling tale of power and how to handle it. Discover how electricity is used to energise our world, its amazing benefits and its dangers too. Learn that being cool is not so hot and staying safe is the number one sound.
12 brand new songs, full script, stage and lighting options, curriculum linked worksheets and CD - everything you need to stage a thought provoking and vibrant 40 minute musical for 7-11 year olds. Separate sound effects CD also available if required.
Please Note: You will need a licence to perform this work as a musical. Performance of musicals is not covered by a school's PRS licence. Each musical performed must have its own licence. You can order your performance licence at the special offer price of £11.00 (inc VAT) if you buy it with the book and CD. Click on ''Book & CD + Performance Licence'' option below.
This licence will cover your establishment until December 31st from the date of purchase in any given calendar year and for any number of performances during that time, after which it will need to be renewed.